The main advantage of using WordPress is that you need to put minimal effort because you have everything ready in form of plugin. you have a free repository of plugins, you just need to choose the plugin and install it. In this tutorial, I will explain two methods to install WordPress plugins.
Two Methods:
1) Install WordPress plugins from dashboard
2) Install plugin via FTP – For this you won't be needing any FTP software, there is an in-built upload method in WordPress dashboard itself. I will show you how can we upload plugin from our PC to WordPress, we will see this in method  2.
Method 1: Install WordPress Plugins from dashboard
Step 1: Login to WordPress dashboard (www.yourdomainname.com/wp-admin)
Step 2: In the left sidebar go to Plugins>>Add new
Step 3: Type the plugin name  in Searchbox and click on "Search Plugins", you will get a list of plugins, choose the plugin click on "Install Now" as shown in the below screenshot. you can also choose any tag from Popular tags, just below the search box.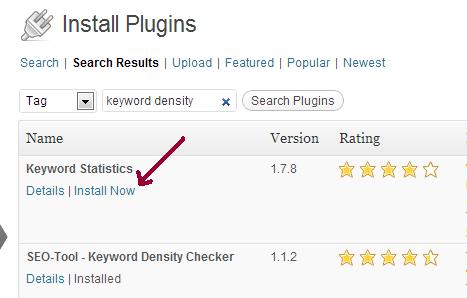 Step 4: In the next screen, click on "Activate plugin", that's it, you are done! Now you can see installed plugin either in dashboard's left sidebar or under "settings" tab in left sidebar.
Method 2: Install plugin via FTP
This is the easiest method, if you have downloaded plugin zip file. This method is useful whenever you buy any premium plugin. Because if you purchase any premium plugin then generally after payment, you get a download link in e-mail, from where you can download plugin zip file. In that case you need to upload that zip file to WordPress, in such cases this method is useful as it doesn't require any FTP software to install WordPress plugins.
First two Steps are similar to Method 1.
Step 3: Click on "Upload" as shown in below screenshot.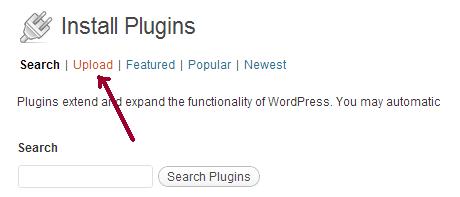 Step 4: Browse file from your PC and click on "Install now". After installation, activate the plugin and it's done.
FINAL WORDS
If you have any questions OR if you need any help just drop a comment below and I will get back to you as soon as possible. If you have any suggestion regarding topic then also you can let me know.