In the last post, I shared a list of free online data storage sites. Here I am going to share a best online data storage website, which allows to store upto 50GB of data for free. isn't it awesome!! With this huge amount of storage capacity, you can now have all of your data backed up online. Not only it provides great storage capacity but it also offers you to share file (size limit 2GB) online. Although I have already shared many such websites in the last post, but because of its 50GB storage limit, I'm calling it best.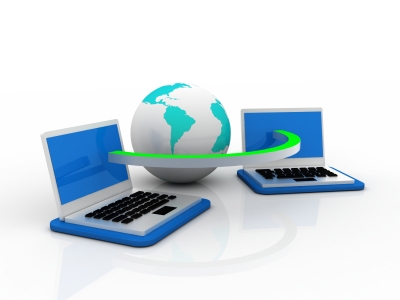 ADrive: The best online data storage site
Website link: ADrive
Point to take care during sign up!!
By default "Personal Premium" is checked while signing up with ADrive, Although it is free but only for 14 days. For lifetime free storage, you would need to select Personal Basic(Free 50 GB) in the left side of signup form, as shown in the below screenshot.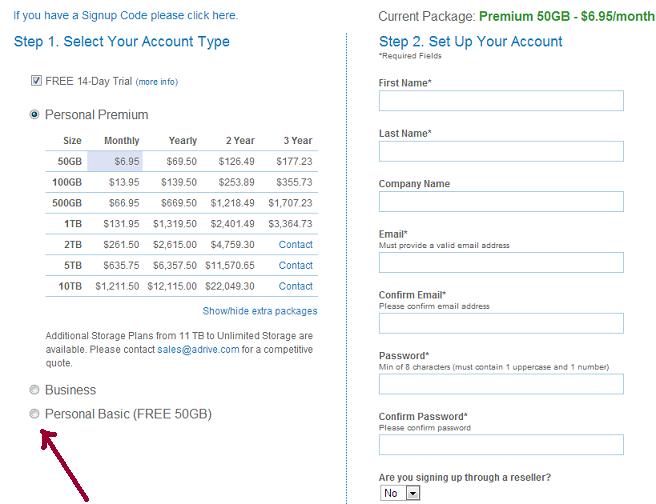 Features
They have their own Andriod app like Dropbox app.  You can now transfer data from your mobile right away.
You can easily share large files through ADrive. This free plan supports upto 2GB file size for transfer.
If you have your documents stored online then you can just login to your ADrive account and edit your documents online. No need to download and upload it again for any modification.
Not only it allows you to upload files from PC and mobiles. You can even transfer files from other websites. If you have something important on other website and you want its backup then you can backup that data to your ADrive.
There are many tools available which you will get to know after signing up with them.
They also offers premium accounts, where you will get access to much more features than this free account. However If you are willing to use it for personal use then I would recommend you to go for free account.Why to pay money if you are getting something for free :D.
P.S: I personally like dropbox than any other online storage site. According to me DropBox is a best online data storage site. But if your data volume is high then ADrive would be a better option for you.
Did you like ADrive? Let me know your comments about it.