It is always safe to store your data online as it can be accessed anywhere. Generally we have lots of data stored in hard drive. Now a days HDD are very cheap so you may think that why to store data online. But if anything happens to hard drive, you will loose your whole useful data, it can get lost or can crash anytime. Better solution to avoid any issues, is to have your important data stored online. Apart from data storage there are many other benefits of storing data online such as encryption while fast data transfer etc. In this article I will share free online data storage sites, where you can save hell lot of data.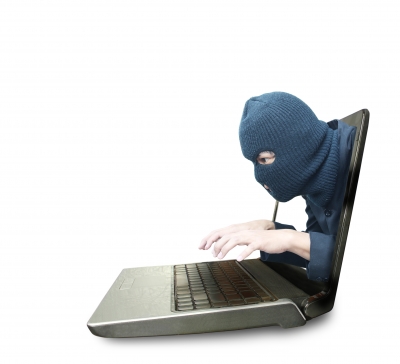 Free Online data storage sites list
Glide provides 30GB of free online storage which is very very Good. If you compare it with other free online data storage sites then you would definitely find it good, as most of other  sites allows you to store maximum 5GB of data for free. This is a very trusetd and old site, it is there online since 2001.
It is very popular and much appreciated data storage site. Find below few of the appreciation it got..
Appreciations:
The NewYork Times
"Genius…Glide's core
idea is unassailably
fresh and useful."- David Pogue
Wall Street Journal
"This is a well-designed
and ambitious service."- Walter Mossberg
PC Magazine
"The whole package
is wonderfully elegant."
PC World
"Top 100 Best Products
of the Year."

Microsoft skydrive offers 25GB free online storage and you can guess it service and popularity by yourself as it is an Microsoft website :).
Although there is a limit of each file  size but still is a Good and trusted place to put your data online.

No doubt, it's a very popular site. Although it only provide 2GB of storage space still it is Good. It is because of its referral program. If you refer one person, who joins dropbox you will get 500MB of free extra space. By referring it to others you can earn online space, which has a limit of 18GB. Which means without paying a single penny you are getting 18GB of storage at dropbox for free. Isn't it awesome!! It's very popular because of it's apps, you can also download DropBox to your system and can transfer data online without even opening it's website. If you have a Android phone then also you can have a dropbox application installed on your mobile phone.
Overview:
FlipDrive allows you to store contacts, files, audio – video files and lot more. Through Flipdrive you can share big files with your friends in a fast and secure way. No matter whatever you share, your account would always be safe.
Online Storage:
You would get 5GB of free online storage with Flipdrive site. There are other premium plans available, where in you are allowed to use upto 100GB data. But I will recommend you go for free account  as there are many sites available so you can register with more than one site for free and store all of data online.

The main advantage of using FileLocker is that it's very secure. Like FlipDrive it also provides 5GB of free data storage. It's basically cloud storage so data sharing is faster compared to others. If your data is confidential then you must go for this site as it says that they comply with Government rules and regulations of data security. It encrypts your data while sharing.
Free Online data storage limit is 5GB like other websites. However it is more popular than other sites because of its performance results. The time it takes to syncup data is  much lesser compares to DropBox, Sugarsync, Skydrive and Google Drive.
My target here is to share all the possible alternatives of free online data storage sites and that's why I have included MyOtherDrive to this list, however it is not much recommended as it only allows you to store data upto 2 GB.
This can be used for business purposes as it focuses on project management. It's free plan offers 2GB storage and 2 Projects. I haven't tried this so I am not very much aware of this website but as per my understanding it is not useful for personal purposes.
Needless to share more on this. Give it a try and please do share what are the key features available, through your comments.
FINAL WORDS:
Let me know if you like above list of free online data storage sites. Please share your experience with above sites and let others know which is good and why. If you have any special site which is better than any of the above website, just share through comments, I will be happy to get it included in the above list.
                                           "Do share your feedback via comments"
Image courtesy of chanpipat at FreeDigitalPhotos.net