Hi all, I believe you already know about dofollow link. Dofollow forums can help to make it possible. If you are a newbie and don't know about dofollow or nofollow attributes, you can read my previous post about dofollow vs nofollow.
Today, I am sharing a dofollow forums list. Select few of the forums based on your niche and create an account on them. Once you are registered, have a signature and use your's blog URL in it. Each Forum has its own rule, few of them will allow you to create signature, only after 30 post. Best thing is to check the FAQ section of forum before registration.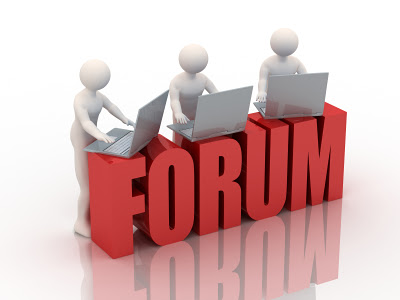 I believe, above discussion was little bit boring :P, please  forgive me. Here is the list.
List of dofollow forums
High PR Dofollow forums list
Note:
 Please read below mentioned points. I committed few mistakes, while building backlinks and it caused me trouble. I had created account on few of the forums and started leaving my URL at the end of each post. After one day, I got 2-3 warnings from moderators, they even scared me that they would block my account and IP address :(. I admitted my mistakes and gone through FAQs to avoid further issues. The moral of the story is, consider below points to avoid any mistakes, which can get your account blocked permanently.
Points To Remember While Commenting on Dofollow Forums
1) Don't paste any external link, while posting, instead use signature with your's blog URL.
2) Please go through the forum's FAQ before leaving a post, it will give a better picture of what to do next.
3) Choose 2-3 forums and be active on them as some of them may remove inactive members accounts.
There are many more other forums, however Its not possible to be active on all, better option is to choose few of them, which suits your niche. Even I am active on few of them. Along with backlinks, forums are the best way to bring traffic towards your blog. Each forum has moderators so please don't try to spam there as if they catch you, you will loose your membership. Post quality content and build good relationship with the forum community.
If you have any questions regarding this, feel free to leave a comment below. You can also contact me, via contact-us form.
If you are member of any of the dofollow forums mentioned in the above list and faced any issues, share with us through comments so that others get to know about it.
If you like the post and wants to stay in touch with us, then you can join us on facebook and Gplus. Also you can subscribe below for free email updates.