The decode() method decodes a given string into an Integer object. It can accept decimal, hexadecimal and octal strings as argument.
Decimal strings: No prefix such as "102", "501" etc.
Hexadecimal strings: 0x or 0X prefix such as "0x12E", "0XEF" etc.
Octal strings: 0 prefix such as 0456, 0357 etc.
Syntax of decode() method
public static Integer decode(String s)
decode() Parameters
s – The string argument, it represents the string which needs to be decoded into an Integer.
decode() Return Value
An Integer object that contains the int value represented by string argument s.
Supported java versions: Java 1.2 and onwards.
Example 1: Decode Hexadecimal and Octal strings into Integer
The string prefixed with 0x or 0X are hexadecimal strings. The strings prefixed with 0 are octal strings.
public class JavaExample {
  public static void main(String[] args) {
    // no prefix in string is considered decimal value (base 10)
    System.out.println(Integer.decode("302"));

    // decode base 16 hexadecimal value 12E to integer
    // prefix hexadecimal string with 0x or 0X
    System.out.println(Integer.decode("0x12E"));

    // decode base 8 octal value 456 to integer
    // prefix octal string with 0 (zero)
    System.out.println(Integer.decode("0456"));
  }
}
Output:
Example 2: Signed strings into Integer
public class JavaExample {
  public static void main(String[] args) {
    System.out.println(Integer.decode("-239"));
    System.out.println(Integer.decode("-0xEF"));
    System.out.println(Integer.decode("-0357"));
  }
}
Output: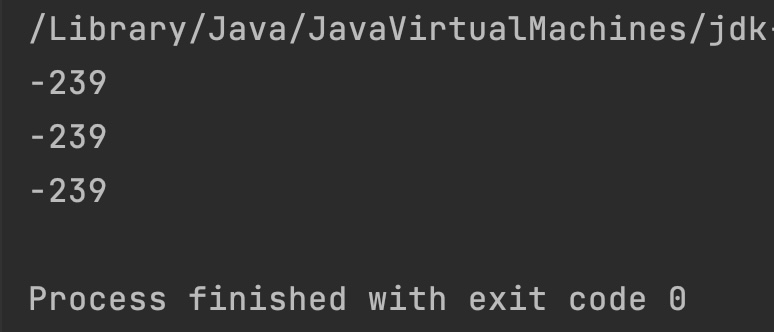 Example 3
public class JavaExample {
  public static void main(String[] args) {
    //NumberFormatException if the given string cannot
    //be decoded into an Integer
    System.out.println(Integer.decode("0xhello"));
  }
}
Output:
Recommended Posts